Bosjökloster is a privately owned and lived-in residence. The oldest parts of the castle, as well as the gardens and park are open to the public. Bosjökloster receives no public funding; the maintenance of the historical buildings and park are financed exclusively with entrance fees. Thank you for visiting Bosjökloster!
"Pearl of the Ring Lakes" — so Bosjökloster has often been called. And a pearl it is, the white castle on the peninsula between the two lakes, shimmering in the spring sun, in the midsummer haze, during Autumn's clear days, in the white light of the snow.

In times of restlessness and hurry people yearn for continuity, beauty, calm and security. We feel Bosjökloster expresses these values; we are constantly stimulated by its beauty: the silhouettes of the old trees, the view over the water, the white walls that whisper of generations who have lived and worked here and who, as we, were fascinated by the place.

When we now bid visitors welcome to Bosjökloster, it is with the hope that they shall experience something unusual and perhaps understand why the convent once upon a time was founded precisely here.

The Bonde family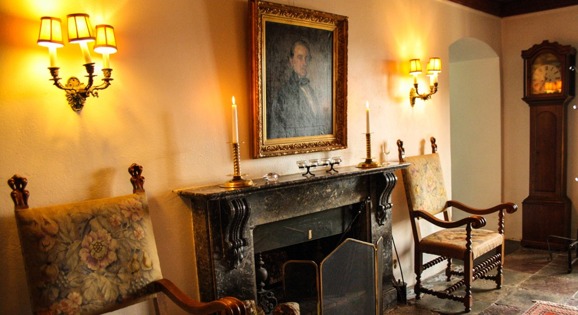 In touch with ten centuries.
Enjoy the seasons at Bosjökloster.
Exhibitions, music and events.
Bosjökloster
Bosjökloster 111
S-234 95 Höör
Tel: +46 413-250 48
Fax: +46 413-254 48
E-mail: info@bosjokloster.se